伏地魔vs格林德沃,谁才是真正的王者?
Voldemort vs Green Dev, who is the real king?
作者:格林德沃2
Author: Grindelwald2
伏地魔和格林德沃是哈利波特中实力最强、知名度最高的两大反派了。他们位居巫师界黑黑巫师1、2名,实力不相上下。那么他们的总实力到底谁强谁弱呢?今天作者给大家总结出以下几点。一起来看看吧!
Voldemort and Grindelwald are the two most powerful and well-known villains in Harry Potter. They rank in the wizard world black wizard 1,2, the strength is equal. So who is their total strength and who is weak? Today, the author summarizes the following points. Let's see!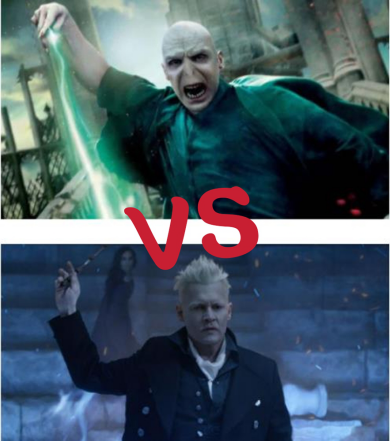 魔法掌握能力
1.Magic mastery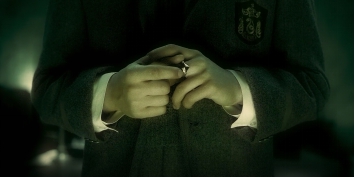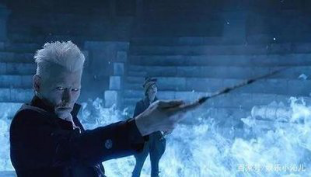 第一点就是魔法掌握能力。要论这一点,我们先看伏地魔。伏地魔会制作魂器,而且还制作了7个。历史上会制作魂器的只有他和卑鄙的海尔波两人。光做一个魂器就够难的了,做七个不仅更加可怕,而且更难。而伏地魔却轻松的掌握了。伏地魔在16岁时就完全"玩透了"黑魔法。他不仅学会了阿瓦达索命咒并去小汉格郡将其祖父、祖母和父亲杀死,还学会了摄神取念。这个咒语也是很难的。而伏地魔年纪轻轻就在对方毫无知晓的情况下得知了斯拉格霍恩喜欢吃菠萝蜜饯和梅乐斯教授要退休的消息。而且他六年级就学会了制造魂器。所以伏地魔的魔法掌握能力造诣极高。
再看格林德沃。格林德沃拥有许多能力。他是先知,可以预见未来,感知默然者所在地。他有极强的变形能力,不用复方汤剂就可以伪装成他人模样,目前没有已知第二个人做到。他是洗脑天才,特级演说家,有着五分钟内说服并吸纳反对者的神迹(具体请看后面的迷惑敌人的能力)。他可以全屏超大范围AOE魔法攻击。而且我们得知,他少年时也痴迷于黑魔法,以至于专修黑魔法的德姆斯特朗魔法学校因其过度摆弄黑魔法而将格林德沃开除。可见他的魔法掌握能力也不是一般的强。
所以魔法掌握能力,两人几乎打平。伏地魔1:1格林德沃
The first point is magic mastery. On this point, let's look at Voldemort first. Voldemort makes Horcruxes and seven others. He was the only one who made the Horcruxes in history, and the Herpo the Foul. Just making a Horcrux is hard enough. Being seven is not only more terrible, but also more difficult. And Voldemort mastered it easily. Voldemort was completely "playing" black magic when he was 16. Not only did he learn the Avada Kedavra mantra and go to Little Hanger County to kill his grandfather, grandmother and father, but he also Legilimens. This spell is also difficult. And Voldemort was young enough to know that Slughorn likes Pineapple candied fruit and the news that Professor Merrythought is retiring. And he learned to make Horcruxes in sixth grade. So Voldemort's magic mastery is extremely high.
Look at Grindelwald. Grindelwald has many abilities. He is a prophet who can foresee the future and perceive the place of the silent. He has a strong ability to deform, without compound Polyjuice Potion can be disguised as others, there is no known second person to do. He is a brainwashing genius, a grand speaker, with five minutes to convince and absorb opponents (see the ability to confuse the enemy later). He's capable of full - screen AOE wide - range magic attacks. And we learned that he was obsessed with black magic when he was a teenager, so that the Demstrang Institute of Magic, which specializes in black magic, expelled Grindelwald for playing with black magic. Available See his magic mastery is generally strong.
So magic mastery, the two almost equalized. Voldemort 1:1 Grindelwald.
2.魔法发挥能力
2.Magic ability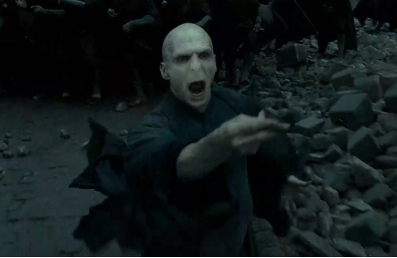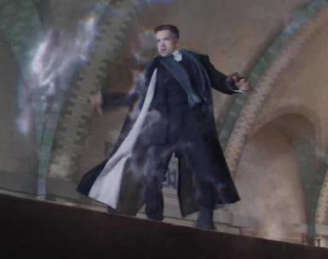 第二点,魔法发挥能力。这次我们先看格林德沃。格林德沃在美国闯荡的事迹我们在《神奇动物在哪里1》中可以看出,当最后一刻,克雷登斯·拜尔本爆发出默默然,美国魔法部倾巢出动。当时格林德沃虽然是化身,但他的能力在那一刻完全发挥。他仅靠一人、一根魔杖对付美国魔法部的精英们。两方展开激战,格林德沃完全不占下风,反而越战越勇,一招干翻几个傲罗,仅凭单人将一群傲罗打的溃不成军。另外,他的蓝火,能测试人们的忠心,这也是伏地魔求之不得的。
再看伏地魔。伏地魔在霍格沃茨之战、哈利复活后加入了战斗。而且单人对战麦格教授、斯拉格霍恩和金斯莱。这三人都是重量级人物,加在一起更是重磅炸弹。而伏地魔却预期对战并且占上风,最后将他们三人全部炸飞。说明伏地魔在关键时刻还是会燃烧卡路里的。
总的来说,格林德沃略强。因为麦格教授、斯拉格霍恩教授和金斯莱应该没有一群美国傲罗厉害。而且格林德沃施咒从不开口,而伏地魔多半在喊阿瓦达砍大瓜。格林德沃在咒语发挥方式上更胜一筹。
所以魔法发挥能力,格林德沃强于伏地魔。格林德沃2:1伏地魔
Second, Magic ability. This time we'll start with Grindelwald. As we can see in "Fantastic Beasts and Where to Find Them", when the last moment, Credence Barebone burst into silence, the American Ministry of Magic moved. At that time Grindelwald was the incarnation, but his ability was fully played at that moment. He dealt with the elite of the American Ministry of Magic on one man and a wand. The two sides began a fierce battle, Grindelwald completely did take the upper hand, but the Vietnam War more brave, a move over a few Aurors, only by a single group of Aurors to defeat the army. Besides, his blue fire can test people's loyalty, This is also Voldemort's request.
And look at Voldemort. Voldemort joined in the battle of Hogwarts and the resurrection of Harry. And single-player vs. Professor McGonagall, Slughorn and Kingsley. These three people are heavyweight figures, together is a heavy bomb. Voldemort, however, expected to fight and prevail, and finally blew up all three of them. It shows that Voldemort burns calories at a critical moment.
Overall, Grendelward is slightly stronger. Because Professor McGonagall, Professor Slughorn and Kingsley should not be a group of American Aurors. And the Grendelward spell never spoke, and Voldemort was half shouting Avada to cut the melon. Grendelward is better at Magic ability.
So magic ability,Grendelward is better than Voldemort. Grendelward 2:1 Voldemort
3.智商
3.IQ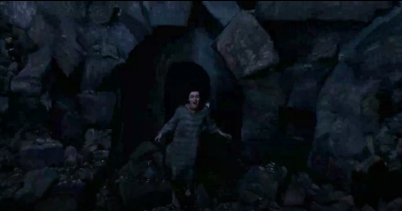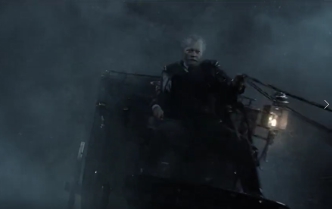 第三点,智商。两人在上学时脑子都很好,但毕业以后格林德沃会更聪明一些。他会想一些巧妙的办法,而伏地魔只会用暴力解决问题(也许因为他是蛇与人的化身,脑子自然没有"纯人类"格林德沃灵光)。我们还是先看格林德沃。在《神奇动物在哪里2:格林德沃之罪》中,格林德沃从监狱中出逃。注意他的越狱,使用脑子想的一个巧妙的骗局。他先用自己的口才迷惑了一个个监狱看守人,让他们伪装成自己的样子进入监狱。还让一个看守人替自己割掉了舌头。而他自己却顺利登上了马车,用自己高超的魔法能力干翻了几个傲罗,最终驾着马车扬长而去。
相比之下,伏地魔的越狱是怎样的呢?虽然伏地魔本人没有过越狱发经历,但他的"一级手下"贝拉特里克斯有。让我们回顾一下,在纳威的预言家日报上,"轰"的一声,阿兹卡班的一角被炸掉了。贝拉特里克斯赤着脚、穿着囚服大笑着走了出来。这就是伏地魔的越狱。虽然成功了,但全是暴力,没有一点脑子。
所以论智商,格林德沃完胜。格林德沃3:1伏地魔
Third, IQ. Both have good brains at school, but Grendelward will be smarter after graduation. He will think of some clever ways, and Voldemort will only use violence to solve the problem (perhaps because he is the embodiment of snakes and people, the brain naturally has no "pure human" Grendelward light). We'd better see Grendelward first. In "Fantastic Beasts and Where to Find Them 2: The Crime of Grendelward ," Grendelward escaped from prison. Watch his escape and use a clever trick in his head. He used his eloquence to confuse the prison guards and let them enter the prison in disguise. And a caretaker He cut off his tongue. But he himself boarded the carriage smoothly, with his superb magic ability to overturn a few Aurors, and finally drove away.
By contrast, what was Voldemort's escape? Although Voldemort had never escaped from prison, his "first-class" Bellatrix had. Let's recall that in Neville's Daily Prophet, a "boom" blew up a corner of Azkaban. Bellatrix walked out with Barefoot and his prison uniform laughing. This is Voldemort's escape. Although successful, but all violence, no brain.
So on IQ, Grendelward wins. Grendelward 3:1 Voldemort
迷惑敌人的能力
4.The ability to confuse the enemy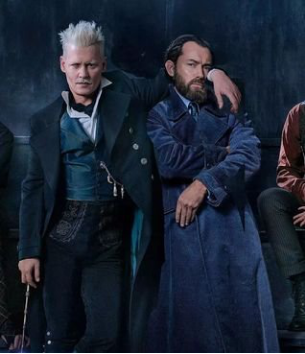 第四点,迷惑敌人的能力。伏地魔和格林德沃都有自己的敌人。而格林德沃会去迷惑,伏地魔则只会用暴力去攻击。先看格林德沃。《神奇动物在哪里2:格林德沃之罪》中,格林德沃用智慧迷惑了原本在纽特一边的奎妮·戈德斯坦恩,说明他会迷惑敌人,将敌人拉拢到自己的一边。况且,他年轻时还把阿不思·邓布利多迷惑了。虽然当时他们不是敌人,但他们的思想毕竟是不同的。而格林德沃完美的隐藏了自己心中的"污点",让邓布利多和自己一起"为了更伟大的利益"。所以格林德沃迷惑敌人的能力很强。
再看伏地魔。就像上面说的,伏地魔完全不会去迷惑敌人来获取自己的胜利。虽然他曾说服很多人加入食死徒,但完全没有脑子,更多的是暴力。比如夺魂咒。他是人与蛇的共同体,大脑不成熟。所以伏地魔在许多用脑力的事情上是比不过"纯巫师"格林德沃的,他使用的更多的是暴力。
所以迷惑敌人的能力,格林德沃强于伏地魔。格林德沃4:1伏地魔
Fourth, the ability to confuse the enemy. Both Voldemort and Grendelward have their own enemies. And Grendelward will be confused, Voldemort will only use violence to attack. Look at Grendelward first. In "Fantastic Beasts and Where to Find Them 2: The Crime of Grendelward ," Grendelward used wisdom to confuse Queenie Goldstein, who was on Newt's side, to show that he would confuse the enemy and bring it to his side. Besides, when he was young, he confused Albus Dumbledore. Although they were not enemies at that time, their thoughts were different after all. And Grendelward perfectly hides the "stain" in his heart, letting Dumbledore and himself together "for greater benefit ". So Grendelward's ability to confuse the enemy is strong.
And look at Voldemort. As it is said, Voldemort will not confuse the enemy to win his own victory. Although he had persuaded many people to join the Death Eaters, he was completely brainless and more violent. Such as the Imperius Curse. He is the community of man and snake, the brain is immature. So Voldemort is more violent in many mental things than Green Devon, a pure wizard.4
So the ability to confuse the enemy Grendelward is better than Voldemort. Grendelward 4:1 Voldemort
在学校的造诣
5.attainments in school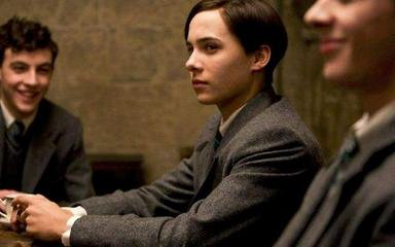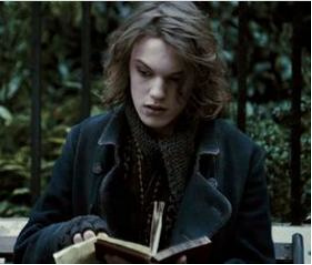 第五点,在学校的造诣。这一点,我们先看伏地魔。伏地魔在学校的造诣堪称完美。他在学校的学习十分优异。虽然他入学时显得十分贫穷。他15岁成为级长,17岁成为男学生会主席,还获得了霍格沃茨特殊贡献奖。毕业时是人人敬佩,连大部分老师都侧重喜爱的模范学生。所以,正如上文所说,伏地魔在学校的几乎完美。
相比之下,再看格林德沃。格林德沃在德姆斯特朗魔法学校上学。那所学校偏重黑魔法。与伏地魔相比,格林德沃毫不掩饰自己对黑魔法的渴望之情,在学校中名声坏透了。最后以至于被专修黑魔法的魔法学校因其使用黑魔法危害到一名学生的生命而开除。格林德沃在学校不仅没有一点"优绩",还名声很坏,以至于被开除。他在学校的造诣真是糟糕透顶。
所以在学校的造诣,伏地魔完胜。伏地魔2:4格林德沃
Fifth, attainments in school. Let's look at Voldemort first. Voldemort's school attainments are perfect. He studied very well at school. Although he appeared very poor at school. He became a prefect at 15- year - old ,17- year - old male student president, and won the Hogwarts Special Contribution Award. Graduation is everyone admire, even most teachers focus on favorite model students. So, as mentioned above, Voldemort was almost perfect at school.
By contrast, look at Grendelward. Grendelward goes to the Durmstrang Institute of Magic. The school is biased towards black magic. Compared with Voldemort, Grendelward made no secret of his desire for black magic and had a bad reputation in school. Finally, he was expelled from the black magic school for using black magic to endanger the life of a student. Not only did Grendelow not have any "merit" at school, but he also had a bad reputation and was expelled. His attainments at school were terrible.
So at school, Voldemort won. Voldemort 2:4 Grendelward
性格
6.character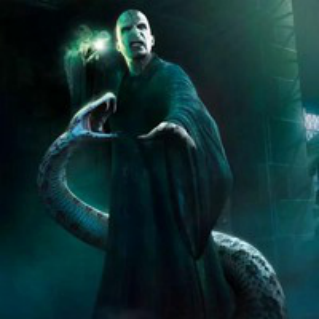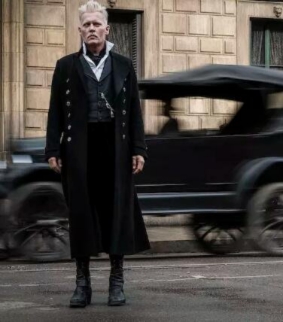 最后一点,就是两人的性格了。性格,是很能影响自己的实力的。我们先看伏地魔。伏地魔的性格众所周知是非常的暴躁。他干了很多没有理智的事情。比如《哈利波特与混血王子》开头,食死徒们仅仅为了寻乐而拆了千禧桥。这也是他暴躁的体现之一。还有他只有一生气就大开杀戒,不惜炸掉几条街道。也许是因为他根本没有爱。这种表现不仅暴露自己的行踪,还会给凤凰社提供很多线索。
再说格林德沃,他的生活中有爱,所以他的性格是不暴躁的。他从来不会像伏地魔那样无缘无故的为了取乐去炸毁麻瓜街道,他只是"为了更伟大的利益"去干对自己有利的事,比如在法国巴黎为了招自己的手下而造成的蓝火事件。虽然他的名气没有伏地魔大,但他却是一直为了自己的利益去在美国纽约、法国巴黎、巴西里约热内卢(剧透一下,这是《神奇动物在哪里3》的内容)神出鬼没的出现,又神出鬼没的消失。这也足以说明他的性格不暴躁。
所以性格,格林德沃强于伏地魔。格林德沃5:2伏地魔
The last point is the character of the two men. Character, is very able to affect their own strength. Let's see Voldemort first. Voldemort's character is known to be very irritable. He did a lot of irrational things. At the beginning of Harry Potter and the Half-Blood Prince, for example, the Death Eaters broke down the Millennium Bridge just for fun. This is also one of the manifestations of his irritability. And he was only angry and killed, blowing up a few streets. Maybe it's because he does n' t have love at all. This performance not only exposes their whereabouts, Will also provide a lot of clues to the Order of the Phoenix.
Besides, Grendelward, there is love in his life, so his character is not irritable. He never blew up the Muggle streets for no reason, as Voldemort did. He did what was good for him "for the greater good ", such as the blue fire in Paris, France. Although he is not as famous as Voldemort, he has been in the United States for his own good in New York, Paris, France, Rio de Janeiro, Brazil (spoiler, this is the content of "Fantastic Beasts and Where to Find Them 3"), and disappeared. This is enough to show that his character is not irritable .
So character, Grendelward is better than Voldemort. Grendelward 5:2 Voldemort
作者就总结出这几点了。最后是格林德沃5比2胜出,所以格林德沃还是强于伏地魔的。大家认不认同这一点呢?有不同观点的哈迷可以在评论区中评论哦!
The author concludes these points. Finally, Grendelward won 5-2, so Grendelward was better than Voldemort. Do you agree with this? Ha fans with different views can comment in the section!