Harry Potter: 15 Fan Theories Rejected By J.K. Rowling
J.K.罗琳否定的15个粉丝的《哈利波特》想法
J.K. Rowling will always be the voice of reason in the Harry Potter universe. Here are the wild fan theories that she has debunked.
J.K.罗琳将永远是哈利波特世界里的理性之声。以下是被她揭穿粉丝的想法。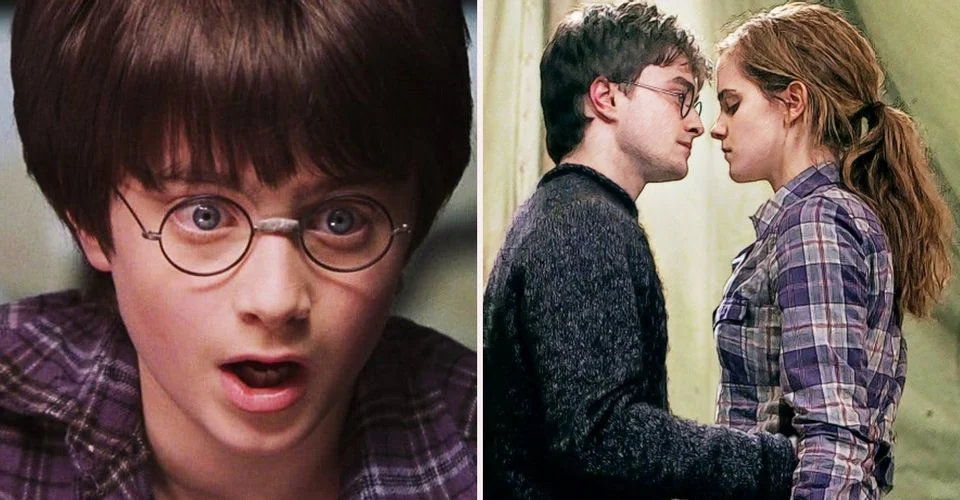 Fans of Harry Potter take great ownership of the stories told by the novels, films, stage plays, and spin-offs the franchise has yielded so far. With so much to consume in this rich, complex, heavily populated wizarding world established by author J.K. Rowling, it was inevitable that Potterheads from around the world would fill in certain blanks with their own imaginations, creating fan theories online that, eventually, made their way to the mainstream media and J.K. Rowling herself.
到目前为止,哈利波特系列的小说、电影、舞台剧和衍生作品都是哈利波特粉丝们的最爱。与消费那么多丰富、复杂,由作者J.K.罗琳建立人口密集的魔法世界,这是不可避免的,来自世界各地的Potterheads将填补某些空白用自己的想象力,创造理论在线,粉丝,最终使他们的主流媒体和J.K.罗琳自己。
But while many fan theories are beautiful, aspirational, and enriching to the Harry Potter series, some are just completely wild guesses that have little to do with reality, as the author has pointed out time and time again. Thanks to her active social media presence, J.K. Rowling has kindly taken the time, in many different instances, to dispel some of these dubious (and sometimes insulting) theories that Potterheads create in their… well, heads.
但是,正如作者一再指出的那样,虽然许多粉丝的理论都是美丽的、令人向往的,并且丰富了哈利波特系列,但有些只是完全疯狂的猜测,与现实毫无关系。多亏了J.K.罗琳在社交媒体上的活跃表现,她在很多情况下都花了时间来打消"哈利波特迷"们编造的一些可疑(有时甚至是侮辱性的)理论。
As the Fantastic Beasts and Where To Find Them prequel series of five movies will introduce the young versions to some of our favorite Harry Potter characters, we can expect that even more theories will be dismissed, confirmed, or created to make sense of this wizarding world.
《神奇动物在哪里》是《哈利·波特》系列电影的前传,这部电影将在年轻版中介绍一些我们最喜欢的哈利·波特角色,我们可以期待,更多关于这个魔法世界的理论将被摒弃、证实或创造出来。
For now, however, these are 15 Fan Theories Rejected By J.K. Rowling.
目前,以下是J.K.罗琳拒绝接受的15种粉丝理论。
15
RON IS THE TIME-TRAVELING DUMBLEDORE
罗恩是穿越时空的邓布利多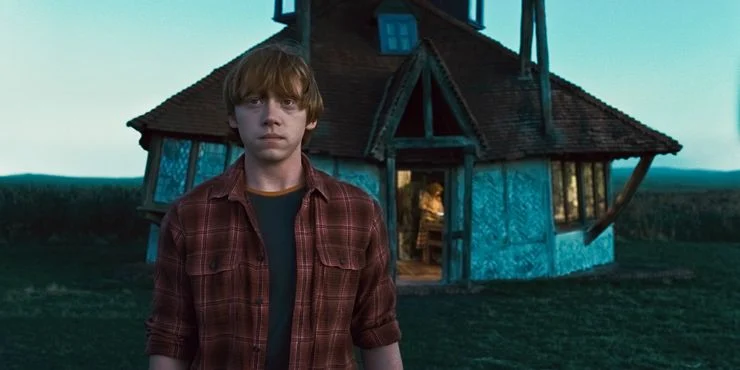 In 2004, a strange theory was brought up by Harry Potter fans who exchanged ideas through online forums: what if Ron Weasley was just the time-traveling Dumbledore?
2004年,《哈利·波特》的粉丝们在网上论坛上交换意见,提出了一个奇怪的理论:如果罗恩·韦斯莱就是穿越时空的邓布利多呢?
In the post that originated this theory, fans argued that Harry often referred to both Dumbledore and Ron as people who were thin, tall, and had a long nose. Fans also pointed out that both characters had a strong passion for sweets, and that it was quite odd for Dumbledore to know exactly what Ron had seen for himself in the Mirror of Erised.
在这篇文章中,粉丝们认为哈利经常把邓布利多和罗恩称为又瘦又高、长鼻子的人。粉丝们还指出,这两个角色都非常喜欢糖果,邓布利多知道罗恩在厄里斯魔镜里看到了什么,这很奇怪。
The strongest argument for the fan theory, however, is the fact that Dumbledore always seemed to know with a richness in detail about everything that ever happened to Harry, Hermione, and Ron… almost as if he was there all along.
然而,粉丝理论最有力的论据是,邓布利多似乎总是对发生在哈利、赫敏和罗恩身上的每一件事都了如指掌,就好像他一直都在那里一样。
Though it sparks curiosity, J.K. Rowling shut this theory down in a 2015 tweet containing only two words: "false theory."
尽管这引发了人们的好奇,但J.K.罗琳在2015年的一条推特上仅用两个词就否定了这一理论:"错误理论"。
14
The CURSED CHILD IS A PREQUEL
《哈利波特与被诅咒的孩子》是前传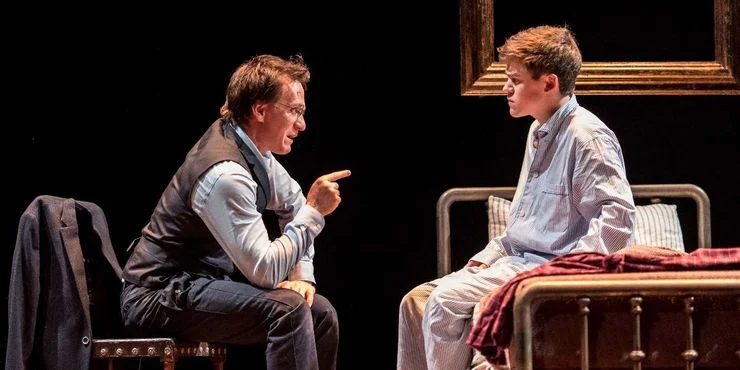 On June 26, 2015, J.K. Rowling took to Twitter to share the exciting news that the Harry Potter franchise would find a new storytelling outlet in London's West End theater circuit. She announced Harry Potter and the Cursed Child with a series of tweets that confirmed the play's opening date (in 2016) and collaborators (writer Jack Thorne and director John Tiffany).
2015年6月26日,J.K.罗琳在推特上分享了一个激动人心的消息:《哈利·波特》系列将在伦敦西区剧院找到一个新的叙事渠道。她在推特上公布了《哈利波特与被诅咒的孩子》,并确认了该剧的上映日期(2016年)和合作者(作家杰克·索恩和导演约翰·蒂凡尼)。
On the very same day, JKR tweeted: "However, I can say that it is not a prequel." Hours later on that very same day, she tweeted again: "NOT a prequel. Lots of people asking, so I thought I'd say that again! NOT a prequel." Then, on the next day, the author tweeted twelve more times about Cursed Child not being a prequel.
就在同一天,JK罗琳在推特上写道:"不过,我可以说这不是前传。"几小时后,也就是在同一天,她又发推特说:"不是前传。很多人都在问,所以我想再说一遍!不是前传。"第二天,作者又发了12条推特,说《被诅咒的孩子》不是前传。
Like Harry himself, the prequel theory somehow survived. Months after the announcement of the play, J.K. Rowling was still trying to reject that Cursed Child was a prequel. In an October 2016 tweet, she replied to a fan who asked the same freaking prequel question (and even called her ambiguous!): "This is a joke, right? Please (sobs), please tell me this is a joke."
和哈利一样,前传理论也幸存了下来。该剧公布几个月后,J.K.罗琳仍试图否认《被诅咒的孩子》是前传。在2016年10月的一条推特上,她回应了一位粉丝提出的同样的前传问题(甚至说她很暧昧!):"这是个笑话,对吧?拜托(哭泣),拜托告诉我这是个玩笑。"
13
DRACO IS A WEREWOLF, SNAPE IS A VAMPIRE
德拉科是狼人,斯内普是吸血鬼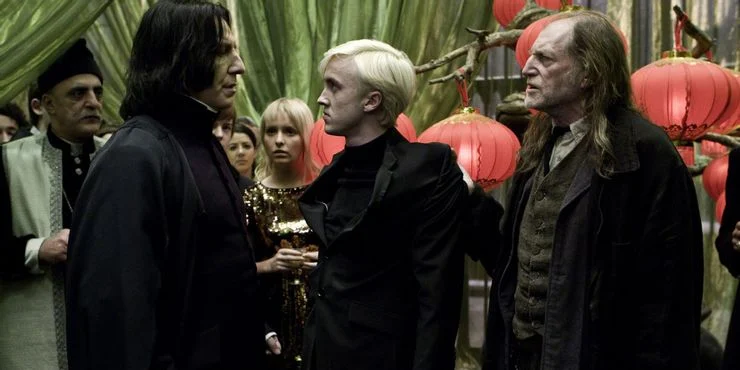 This isn't Twilight, guys.
伙计们,这不是《暮光之城》。
There was a fan theory (and even a DracoMalfoyIsAWerewolf.com website for it) that tried to argue that Draco is actually a werewolf. The basis for this theory is that the character changes a lot in books 6 and 7, mentions that Fenrir Greyback (an actual werewolf) is a close friend, and that at one point Voldemort suggests that Draco should "babysit the cubs." The fans go as far as imagining that Draco probably relied directly on Snape to have access to wolfsbane potions in order to keep his werewolf breakouts under control.
有一个粉丝理论(甚至有一个DracoMalfoyIsAWerewolf.com网站)试图证明德拉科实际上是一个狼人。这个理论的基础是,这个角色在第6和第7本书中发生了很多变化,提到芬瑞尔·格雷伯克(一个真实的狼人)是一个亲密的朋友,伏地魔一度建议德拉科应该"照看孩子们"。粉丝们甚至认为,德拉科可能直接依靠斯内普获得狼毒药剂,以控制自己的狼人爆发。
On that note, there is an add-on theory that also claims that Snape is probably at least partially a vampire, and the entire reasoning behind it is because the professor tells his students during Prisoner of Azkaban to turn in essays on how to recognize and kill a werewolf. Because, you know, vampires and werewolves are longstanding rivals, so that has to be the logical conclusion, right?
在这一点上,还有一个附加的理论也声称斯内普可能至少有一部分是吸血鬼,整个背后的原因是教授在《哈利·波特与阿兹卡班囚徒》期间告诉他的学生们交论文,告诉他们如何识别和杀死狼人。因为你知道,吸血鬼和狼人是长期的对手,所以这是逻辑上的结论,对吧?
Nope. As a matter of fact, J.K. Rowling tweeted out that she had never even heard of this theory before 2015, and that Draco was definitely not a werewolf (nor was Snape a vampire).
不。事实上,J.K.罗琳在推特上说她在2015年之前从未听说过这个理论,而且德拉科肯定不是狼人(斯内普也不是吸血鬼)。
12
HARRY IMAGINED THE WHOLE THING
这一切都是哈利想象出来的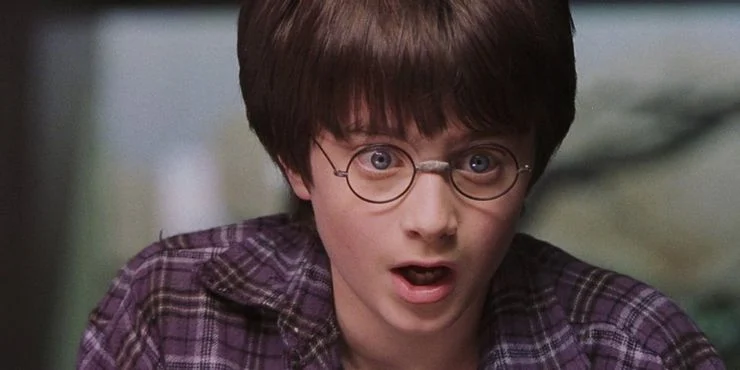 Lost, Friends, The Matrix, Harry Potter, you name it. There's always the "it was all a dream" theory, isn't there?
《迷失》、《老友记》、《黑客帝国》、《哈利波特》等等。"这一切都是梦"的理论总是存在的,不是吗?
In a behind-the-scenes interview for The Harry Potter Wizards' Collection DVD box set, J.K. Rowling and screenwriter Steve Kloves talked about being careful in their own writings for people to not jump to the conclusion that Harry was imagining things. Kloves mentioned that in an early draft of his script for The Sorcerer's Stone, Harry would talk to a spider inside his cupboard, and that he removed certain aspects of that context so that audiences wouldn't question Harry's sanity once Hagrid appeared.
在《哈利波特》系列DVD的幕后采访中,JK罗琳和编剧史蒂夫·克洛夫谈到,他们在写作时要小心,不要让人们轻易得出哈利是在胡思乱想的结论。克洛夫提到,在他的《哈利·波特与魔法石》剧本的早期草稿中,哈利会和柜子里的一只蜘蛛说话,他去掉了某些情节,这样观众在海格出现后就不会质疑哈利的精神状态了。
J.K. Rowling agreed with Steve Kloves that it was important to drive that point in the script, especially since she had heard more than once that fans theorized about Harry imagining the entire series up. Essentially, this theory is just not true.
JK罗琳同意史蒂夫·克洛夫的观点,在剧本中强调这一点很重要,尤其是她不止一次听到粉丝们推测哈利虚构了整个系列。从本质上说,这个理论是不正确的。
11
NEVILLE AND LUNA END UP TOGETHER
纳威和卢娜最终在一起了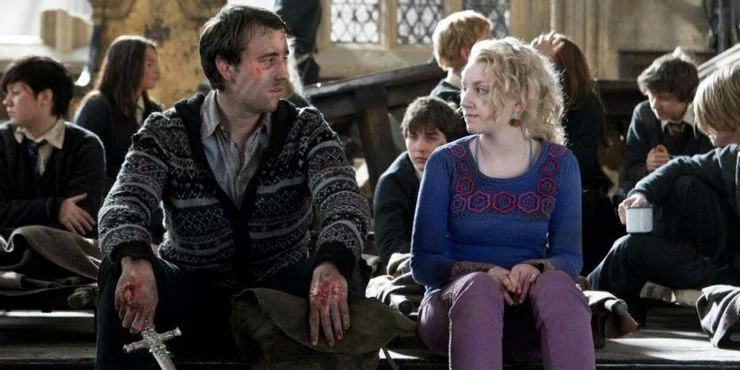 Many fans liked to imagine that Neville Longbottom and Luna Lovegood would one day end up together. There is even a famous online fan fiction story called Neville and Luna: Forbidden, in which quirky Luna and clumsy Neville would find their way to one another and begin an unlikely yet fitting romantic partnership.
许多粉丝喜欢想象纳威·隆巴顿和卢娜·洛夫古德终有一天会在一起。网上甚至有一个著名的同人小说故事叫《纳威和卢娜:被禁》,故事中古怪的卢娜和笨拙的纳威找到了彼此,并开始了一段不太可能的浪漫关系。
It was very common for Harry Potter fans to "ship" couples that the series did not otherwise allude to, such as Dean Thomas and Seamus Finnigan, or Xenophilius Lovegood and Professor Sprout, or even Dobby and Kreacher.
哈利·波特的粉丝们经常把本系列中没有提及的情侣"送"到一起,比如迪安·托马斯和西莫·斐尼甘,谢诺菲留斯·洛夫古德和斯普劳特教授,甚至是多比和克利切。
While J.K. Rowling never directly addressed any of these particular fan theories, she did mention in a Bloomsbury live chat in 2007 that, in the future, Luna Lovegood married someone named Rolf, who is Newt Scamander's grandson.
尽管J.K.罗琳从未直接提及这些粉丝的猜测,但她在2007年布鲁姆斯伯里文化圈的一次现场聊天中提到,在未来,卢娜·洛夫古德嫁给了一个名叫罗尔夫的人,也就是纽特·斯卡曼德的孙子。
10
HARRY, HERMIONE, AND RON NEVER FINISHED THEIR STUDIES
哈利、赫敏和罗恩没有完成他们的学业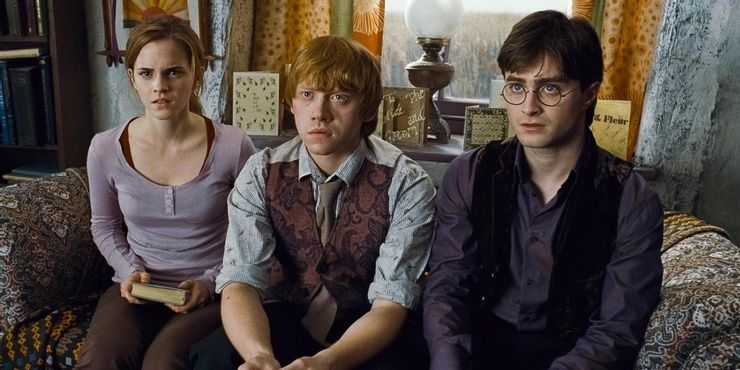 The infamous Battle of Hogwarts, which defeated Voldemort and his Death Eaters, was pretty distracting for Harry Potter fans, Hogwarts students, and the Wizarding world as a whole. However, there is one more thing the general public tends to forget about: because of the Battle, Harry, Hermione, Ron, and all other Hogwarts students had their studies interrupted, which means that many of them seemingly never had the chance to finish their seventh year in peace and graduate from school.
打败伏地魔和他的食死徒的那场恶名昭彰的霍格沃茨战役,让哈利波特迷、霍格沃茨学生和整个巫师世界都分神了。然而,有一件事公众倾向于忘记:因为战斗,哈利,赫敏,罗恩,和所有其他霍格沃茨学生学业中断,这意味着他们中许多人似乎从来没有机会完成他们的第七年在和平与毕业学校。
In an interview with PotterCast in 2007, J.K. Rowling addressed the theory that neither Harry, Hermione or Ron actually had the chance to graduate from Hogwarts. According to the author, after the Battle was over and Hogwarts resumed its normal operations, Hermione did go back to school to finish her studies. Harry and Ron, however, did indeed go on to live adult lives without going back to school.
在2007年接受PotterCast采访时,J.K.罗琳提出了一个理论,即哈利、赫敏和罗恩实际上都没有机会从霍格沃茨毕业。据作者说,战斗结束,霍格沃茨恢复正常运作后,赫敏确实回到学校完成了她的学业。然而,哈利和罗恩确实没有回学校,继续过着成年人的生活。
9
CURSED CHILD WILL BE TURNED INTO A MOVIE
被诅咒的孩子将被拍成电影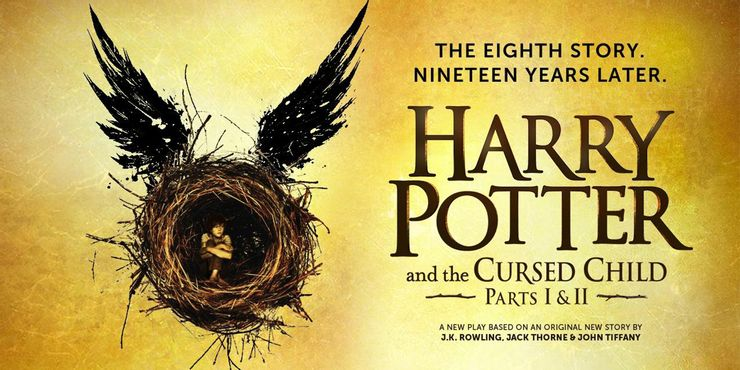 Potterheads around the world who can't afford to go to London to watch Harry Potter and the Cursed Child in the West End theater circuit are eager to cling to any theory or rumor that the stage play might be turned into a movie. However, according to a very recent post from J.K. Rowling on her personal website, there are definitely no conversations of that kind going on.
世界各地买不起去伦敦西区剧院看《哈利·波特与被诅咒的孩子》(Harry Potter and the Cursed Child)的波特迷们,都渴望坚持任何关于这部舞台剧可能会被改编成电影的理论或传言。然而,根据J.K.罗琳最近在她个人网站上的一篇帖子,绝对没有这种对话发生。
The author directly addressed a rumor that teased a theorized Cursed Child movie being released in 2026, and that it had already confirmed the main trio of actors (Daniel Radcliffe, Emma Watson, and Rupert Grint) to reprise their roles as Harry, Hermione, and Ron.
有传言称,《哈利·波特与被诅咒的孩子》电影将于2026年上映,而且已经确认三位主演(丹尼尔·雷德克里夫、艾玛·沃特森和鲁伯特·格林特)将继续扮演哈利、赫敏和罗恩。
Rowling tried to drive her point across very clearly, sternly stating that there are no plans to turn this property into anything else other than a play. "No plans for it to become a movie, a novel, a puppet show, a cartoon, a comic book series or Cursed Child on Ice," she wrote.
罗琳试图把她的观点清楚地表达出来,严厉地说除了剧本,没有计划把这部作品变成其他任何东西。"没有计划把它变成电影、小说、木偶戏、卡通、连环漫画或冰上的被诅咒的孩子,"她写道。
8
J.K. ROWLING IS ACTUALLY RITA SEEKER
J.k.罗琳实际上是丽塔·斯基特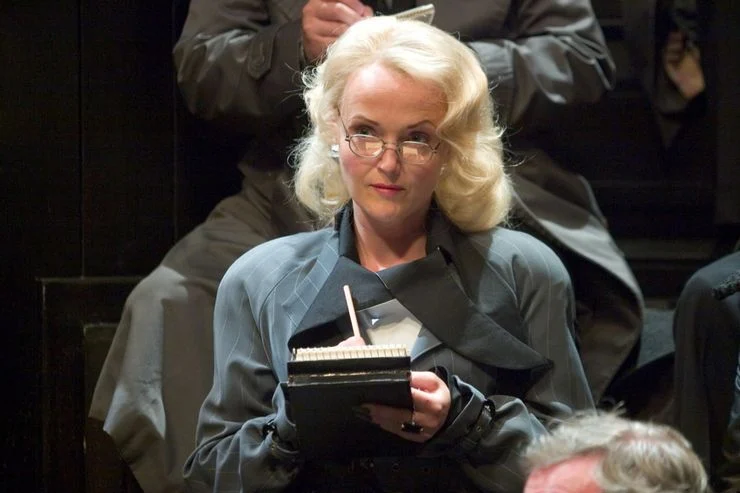 There is literally a fan theory that tries to prove that Rita Seeker, a famous journalist in the wizarding world, was exiled from that community and wrote the Harry Potter books under the J.K. Rowling pseudonym to expose the existence of wizards to muggles.
有一种粉丝理论试图证明,魔法世界著名记者丽塔·斯基特是被逐出魔法世界的,她用JK罗琳的笔名写了《哈利·波特》系列,向麻瓜们揭示了巫师的存在。
The sheer existence of J.K. Rowling as a real person rejects the validity of this fan theory. Joanne Rowling was born in Yate, Gloucestershire (England) in 1965. She earned a B.A. from the University of Exeter in 1986. Her mother, Anne, died in 1990, which is the same year when Rowling began to conceive the Harry Potter series. She has three children – Jessica, David, and Mackenzie – and is married to Neil Murray, a doctor.
J.K.罗琳真人的存在否定了这种粉丝理论的正确性。乔安妮·罗琳于1965年出生在英格兰格洛斯特郡的叶特。1986年,她获得埃克塞特大学学士学位。她的母亲安妮于1990年去世,同年罗琳开始写作《哈利·波特》系列。她有三个孩子——杰西卡、大卫和麦肯齐,并与医生尼尔·默里结婚。
Aside from Harry Potter-related works, J.K. Rowling has so far published four adult novels: The Casual Vacancy, The Cuckoo's Calling, The Silkworm, and Career of Evil.
除了《哈利·波特》系列小说,J.K.罗琳迄今为止已经出版了四本成人小说:《偶发空缺》、《布谷鸟的呼唤》、《蚕》和《邪恶的事业》。
7
FAWKES IS A DUMBLEDORE HORCRUX
福克斯是邓布利多的魂器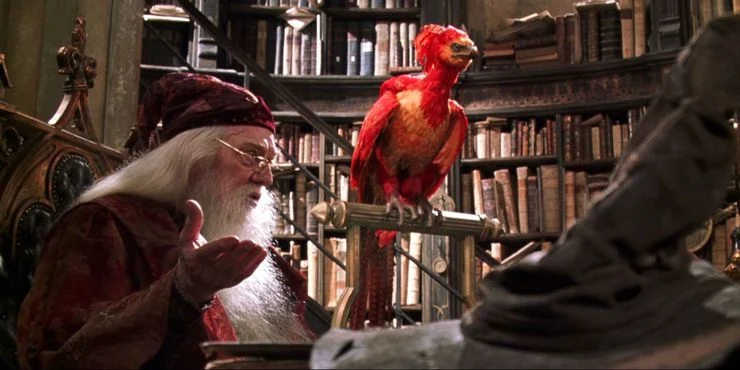 J.K. Rowling really dislikes the idea that anyone would think that Dumbledore, of all people, would've created a Horcrux through Fawkes, his beloved Phoenix.
J.K.罗琳真的不喜欢有人认为邓布利多会在所有人中,通过他心爱的凤凰福克斯创造出魂器。
Making a Horcrux involves murdering someone in sacrifice, fragmenting your soul into a separate thing, and ultimately, turning that thing (a being or an object) into something evil.
制作魂器需要在牺牲中谋杀某人,将你的灵魂分裂成一个独立的东西,最终将那个东西(一个人或一个物体)变成邪恶的东西。
The idea that Dumbledore would be interested in that procedure is enough to make a real fan's eyes roll, and when Fawkes is brought into consideration – a phoenix that Dumbledore had so much love and admiration for – it all just becomes even more disturbing.
邓布利多对这个过程感兴趣的想法足以让一个真正的粉丝翻白眼,而当福克斯——邓布利多如此喜爱和钦佩的一只凤凰——被纳入考虑中时,这一切就变得更加令人不安。
In a 2016 tweet, J.K. Rowling responded to this Harry Potter theory in a clear and concise way: "the idea that anybody believes this is strangely upsetting to me."
在2016年的一条推特中,JK罗琳用清晰简洁的方式回应了这个哈利·波特理论:"奇怪的是,如果有人相信这一点,我就会感到不安。"
6
HARRY AND HERMIONE ARE SIBLINGS
哈利和赫敏是兄妹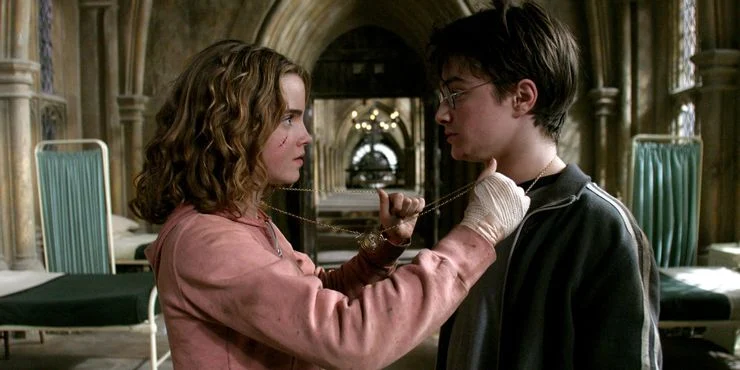 It is strange to think of it now, but back when the Harry Potter novels and films were still being released, many fans were starting to believe that the reason Hermione wasn't romantically interested in Harry is because they were secretly siblings.
现在回想起来很奇怪,但是当《哈利·波特》小说和电影还在发行的时候,很多粉丝开始相信赫敏对哈利不感兴趣的原因是因为他们私下里是兄弟姐妹。
The theory also gained strength from the fact that Hermione seemed to know way too much about Harry upon their first meeting, and though he was a celebrity in the wizarding world, she felt extremely comfortable around him.
第一次见面时,赫敏似乎对哈利了解得太多了,虽然哈利是魔法界的名人,但她和他在一起时感到非常自在,这一点也加强了这个理论的说服力。
However, according to a J.K. Rowling interview in 2014, the author admitted to the fact that Hermione should've probably ended up marrying Harry instead of Ron, and even questioned whether Ron was going to make her happy in the long run after all.
然而,J.K.罗琳在2014年的一次采访中承认,赫敏最终应该嫁给哈利而不是罗恩,她甚至质疑罗恩最终是否会让她幸福。
The fact that J.K. Rowling made a difficult decision to have Hermione marry Ron (instead of Harry) very directly rejects the notion that there was any possibility that she was actually Harry's sister. Unless Rowling was taking notes from Game of Thrones, which doesn't seem to be the case.
J.K.罗琳做出了一个艰难的决定,让赫敏嫁给罗恩(而不是哈利),这一事实直接否定了赫敏实际上是哈利妹妹的可能性。除非罗琳是在抄《权力的游戏》的笔记,但事实似乎并非如此。
5
DRACO IS SECRETLY GOOD
德拉科私下里是个好人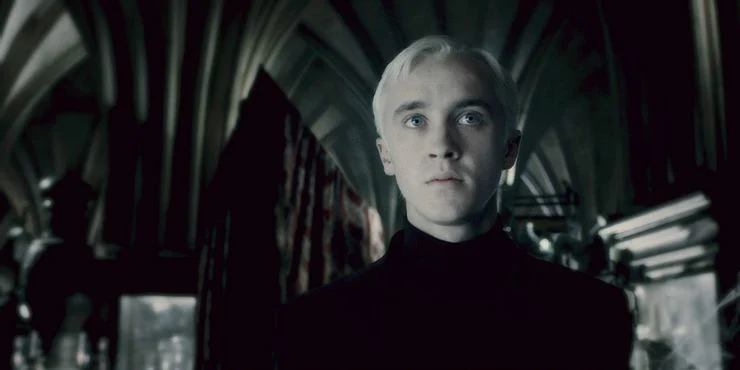 It seems to have always bothered J.K. Rowling that despite all of the wrong-doings Draco Malfoy was behind and all the evil and bullying he represented, audiences still tried to find sympathy for the character throughout the seven books and eight films of the Harry Potter franchise.
这似乎一直困扰着J.K.罗琳,尽管德拉科·马尔福做了所有的坏事,他代表了所有的邪恶和欺凌,观众们仍然试图在七本书和八部哈利·波特系列电影中寻找对这个角色的同情。
In a 2014 piece published on Pottermore, the author said that she felt "unnerved" by the number of girls who fostered a crush on the character. She was adamant in saying that "Draco was not concealing a heart of gold under all that sneering and prejudice," and that "he and Harry were not destined to end up best friends."
在2014年发表在Pottermore网站上的一篇文章中,作者说,她对这么多迷恋这个角色的女孩感到"不安"。她坚持说,"德拉科在嘲笑和偏见下并没有隐藏一颗金子般的心,"而且"他和哈利注定不会成为最好的朋友。"
Unlike Snape, who was sticking around with the Death Eaters in order to directly protect Harry Potter, Draco was just an nasty kid as a consequence of his upbringing. There was no redemption for him, and he was not going to change.
斯内普为了直接保护哈利·波特,一直和食死徒呆在一起,但德拉科不同,他从小就是一个调皮的孩子。他没有救赎,他也不打算改变。
4
DUMBLEDORE AND MCGONAGALL WERE IN LOVE
邓布利多和麦格相爱了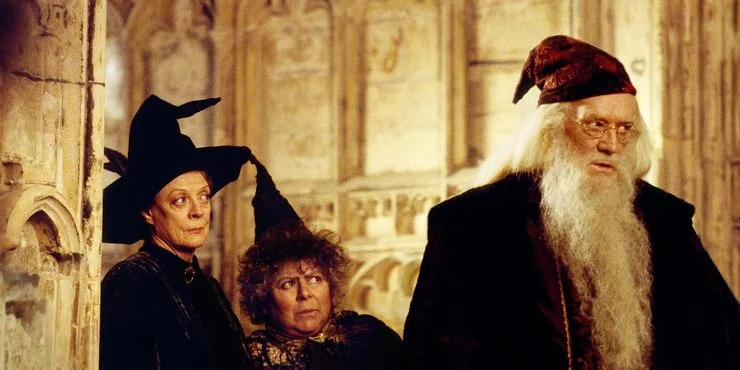 A popular theory in the early 2000s, many fans assumed that there was something romantic going on between Dumbledore and Professor McGonagall. Something that was probably concealed from the sight of Hogwarts students in order to keep their professional images intact.
21世纪初有一个流行的理论,许多粉丝认为邓布利多和麦格教授之间有一段浪漫的恋情。可能是为了保持他们的专业形象,霍格沃茨的学生看不到的东西。
However, with J.K. Rowling's revelation in 2007 that Dumbledore was actually gay, the McGonagall rumor was quickly dispelled. They were just good friends and co-workers, after all.
然而,随着J.K.罗琳在2007年揭露邓布利多是同性恋,麦格教授的谣言很快就被驱散了。毕竟,他们只是好朋友和好同事。
As it was confirmed that there will be a young version of Dumbledore in the Fantastic Beasts and Where To Find Them sequels, many fans wondered if the wizard's sexuality would be explored in the series, and J.K. Rowling teased that it is definitely possible that we will see him struggle with many things as a young man.
在《神奇动物在哪里》续集中,邓布利多将会有一个年轻版,许多粉丝都想知道这个巫师的性取向是否会在系列中被探索,J.K.罗琳开玩笑说,我们肯定会看到他年轻时与许多事情做斗争。
3
HERMIONE'S PARENTS NEVER GOT THEIR MEMORIES BACK
赫敏的父母再也没有恢复记忆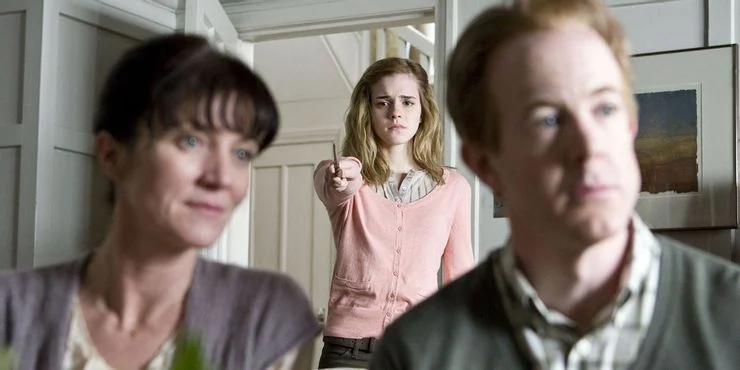 While we see Hermione erase her parents' memories of her to protect them from Voldemort and his Death Eaters during the events that preceded the Battle of Hogwarts, Potterheads were never able to figure out if she was able to find them again and undo the spell.
在霍格沃茨大战之前的事件中,赫敏为了保护他们免受伏地魔和他的食死徒的伤害,抹去了父母对她的记忆,而波特迷们却永远不知道她是否能够再次找到他们并解除咒语。
In a live chat session with fans that took place in 2007, J.K. Rowling confirmed that Hermione was indeed able to reconnect with her parents. "She brought them home right away," the author added.
在2007年的一次与粉丝的实时聊天中,J.K.罗琳证实了赫敏确实与她的父母重新建立了联系。"她马上就把它们带回家了,"作者补充道。
J.K. Rowling also clarified that Hermione's spell was not necessarily done to completely erase her parents' memories. Instead, the charm was intended to make them believe that they were completely different people. This was important so that the Death Eaters could not possibly identify or track them as Hermione's family.
J.K.罗琳还澄清说,赫敏的咒语不一定是为了彻底抹去她父母的记忆。相反,这个咒语是为了让他们相信他们是完全不同的人。这一点很重要,这样食死徒就不可能认出或追踪到他们是赫敏的家人。
2
THE DURSLEYS WERE ALWAYS ANGRY BECAUSE HARRY WAS A HORCRUX
德思礼一家总是生气,因为哈利是个魂器
In a 2007 interview with Pottercast, J.K. Rowling clarified what is still a very misunderstood element in the Harry Potter mythos: Harry was not actually entirely a Horcrux of Voldemort.
在2007年接受Pottercast采访时,J.K.罗琳澄清了《哈利波特》神话中一个仍然被误解的元素:哈利其实并不完全是伏地魔的魂器。
According to the author, Harry was something "very close to being a Horcrux," but he never actually became "an evil object" the same way that Voldermort's other Horcruxes did.
根据作者的说法,哈利"非常接近于魂器",但他从来没有像伏地魔的其他魂器那样变成"邪恶的物体"。
With that said, the fan theory that wondered if Harry's presence (being a Horcrux) in the Dursley household drove that family into madness and made them always be angry cannot be considered as true, because Harry was not technically an intentionally made, full-fledged Horcrux.
说到这里,那些怀疑哈利(作为一个魂器)在德思礼家的存在是否会使这家人发疯,使他们总是生气的粉丝理论就不成立了,因为严格来说,哈利并不是一个精心制造的、功能完善的魂器。
J.K. Rowling stated that a Horcrux has to be deliberately created, which was not Harry's case. He survived Voldemort by accident, and a piece of Voldemort was transferred to him by accident as well.
JK罗琳说魂器必须是故意创造的,但哈利的情况并非如此。他意外地逃过了伏地魔的魔掌,而伏地魔的一部分也意外地转移到了他身上。
1
JAMES AND SIRIUS ARE RELATED
詹姆斯和小天狼星是亲戚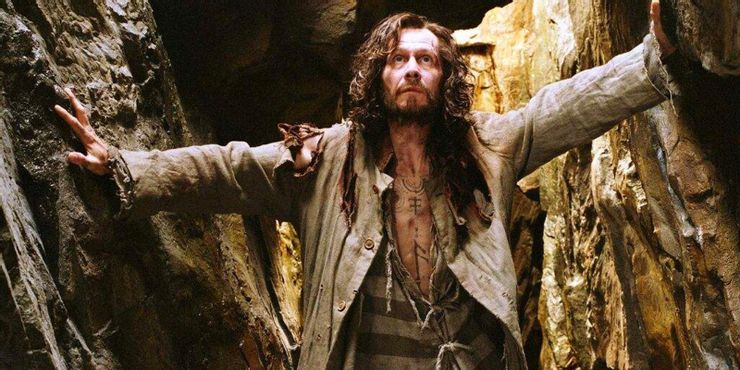 Given that he's Harry's godfather, many fans began to theorize that there was more to the relationship between the Potters and Sirius Black. However, according to J.K. Rowling's recently published piece on the Potter family's lineage, it has become more evident than ever that the author rejects any idea that Sirius was related to James Potter.
鉴于他是哈利的教父,许多粉丝开始推测波特和小天狼星布莱克之间的关系不止如此。然而,根据J.K.罗琳最近发表的一篇关于波特家族血统的文章,作者比以往任何时候都更加明显地否认了小天狼星和詹姆·波特的任何关系。
James and Sirius were indeed just best friends, and Sirius was therefore entrusted with the title of being Harry's godfather. Though he had a troubled relationship with the wizarding world and its laws, Sirius Black was a good person who truly looked out for Harry and tried his best to fulfill James' wishes.
詹姆和小天狼星确实只是最好的朋友,因此小天狼星被授予了哈利教父的头衔。虽然小天狼星布莱克与魔法世界及其法律的关系不太融洽,但他是个好人,真心关心哈利,并尽力满足詹姆的愿望。
He was not the perfect substitute as a fatherly figure for Harry, Sirius cared a lot more about Harry than his own aunt Petunia (a blood relative) ever did.
他并不是哈利父亲形象的完美替代品,小天狼星比他自己的佩妮姨妈(一个血亲)更关心哈利。