The Harry Potter characters whose Hogwartshouses are up for debate
关于霍格沃茨里哈利波特中的角色的争论
译者:小初初
Do you feel more cunning than courageous? More loyal than wise? Everyone has doubts about who they are and – in theory –having a wise old hat tell you once and for all sounds like it would bring anend to all of that angst. But what if the doubts still creep in?
你觉得比勇敢更狡猾吗?比智者更忠诚?每个人都怀疑自己是谁,从理论上讲,有一顶聪明的老帽子永远告诉你,这听起来会结束所有的焦虑。但是,如果怀疑仍然存在呢?
In this article, we sort through (get it?)those times the Sorting Hat had some trouble making a decision, as well asfocus in on those witches and wizards who didn't always feel that the SortingHat had placed them in the right house. And of course, there're the characterswe feel might have better belonged elsewhere... Perhaps when you've read thisarticle you might agree with Dumbledore's words: 'I sometimes think we Sort toosoon...'
在这篇文章中,我们整理(明白了吗?)那时候,分院帽在做决定时遇到了一些麻烦,同时也把注意力集中在那些巫师和巫师身上,他们并不觉得分院帽把他们放在了正确的学院里。当然,我们觉得有些角色应该属于其他学院。也许当你读过这篇文章后,你也许会同意邓布利多的话:"我有时认为我们分类太快了……"
Beware! There are about as many spoilersfor the Harry Potter books and Harry Potter and the Cursed Child in this pieceas there are gnomes in the Burrow garden...
当心!在这篇文章里,哈利波特的书和哈利波特以及那个被诅咒的孩子的破坏者和陋居花园里的那些侏儒一样多……
"Hmm,' said a small voice in his ear.'Difficult. Very difficult"
"嗯,"一个微弱的声音在他耳边说。"很难。非常困难"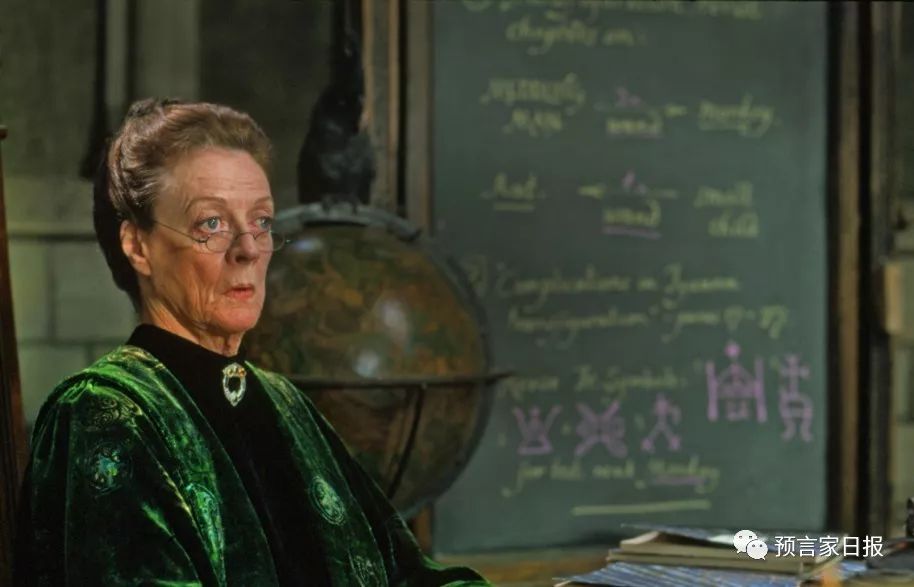 The famous Thinking Cap boasts 'I'll eatmyself if you can find/ A smarter hat than me' in its start of term song, andit would never publicly admit to having doubts about its sorting abilities. Butsometimes, it takes a suspiciously long time to make a decision.
著名的分院帽在其学期歌中夸耀道,"如果你能找到比我更聪明的帽子,我会吃掉自己的",而且它永远不会公开对自己的分类能力有怀疑。但有时,它做决定要花很长时间。
MinervaMcGonagall was one Hogwarts student that presented a dilemma for the SortingHat. She was a Hatstall – a student whose sorting takes longer than fiveminutes – and in her case it was the choice between Gryffindor and Ravenclawthat took the time. Given how quickly she answered the Ravenclaw door-knocker'sriddle, we can see that she would have done well in that wise house. On balancethough, we think the Sorting Hat went the right way with Minerva McGonagall:duelling with Snape, sticking up to Umbridge and defending Dumbledore – she'sgot a lion heart of pure red and gold.
米勒娃·麦格是霍格沃茨的一个学生,她提出了一个分院帽的两难选择。她是一个帽摊——一个学生的分院时间超过5分钟——在她的情况下,是格兰芬多和拉文克劳之间的选择花了时间。考虑到她回答拉文克劳敲门者之谜的速度有多快,我们可以看出她在那所聪明的学院里会十分优秀。不过,总的来说,我们认为这顶分类帽和米勒娃·麦格走对了路:与斯内普决斗,挺身而出保护邓布利多——她拥有一颗纯红纯金的狮子心。
The line between Gryffindor and Ravenclawseems to be a bit of a head-scratcher for the Sorting Hat. The same houses werein contention for Hermione Granger, who revealed in Harry Potter and the Orderof the Phoenix that the Sorting Hat 'seriously considered' putting her inRavenclaw. It's not the biggest surprise if we're honest – top of her year andarguably one of the brightest witches of her age, we didn't need the lostDiadem to work out that she would have flourished in Ravenclaw. We'll neverknow whether Hermione steered the Sorting Hat away from Ravenclaw or whethershe was always heading (get it?) towards Gryffindor, but we're glad it decidedon red and gold in the end – it wouldn't have been quite the same without ourfavourite trio plotting in the scarlet common room.
格兰芬多和拉文克劳之间的界线似乎有点让人摸不着头脑。同样的学院也在争夺赫敏·格兰杰,她在《哈利·波特与凤凰社》中透露,分类帽曾"认真考虑"把她分在拉文克劳。如果我们诚实的话,这并不是最大的惊喜——她是今年的顶尖女巫,而且可以说是她这个年龄段最聪明的女巫之一,我们不需要丢失的王冠来证明她会在拉文克劳繁荣昌盛。我们永远不知道赫敏是被分院帽从拉文克劳手里拿开了,还是她总是朝着(明白吗?)朝着格兰芬多走去,但我们很高兴它最终选择了红色和金色——如果没有我们最喜欢的三人组在猩红色的公共休息室里密谋,以后的情况就不会完全一样了。
Maybe the Sorting Hat was trying to changePeter Pettigrew's fate by placing him in Gryffindor rather than Slytherin? Ofall the Hogwarts houses, Slytherin boasts the largest number of Death Eaters,after all. A Hatstall like Minerva McGonagall, the Sorting Hat clearly foundsorting Wormtail difficult. But we can't help but feel that this time theSorting Hat went the wrong way. It seems more cunning than courageous to fakeyour own death and spend twelve years hiding as a rat. Perhaps the Sorting Hatwould argue that fear can overcome anyone, sometimes even a Gryffindor, andthat was what had led Peter Pettigrew down the slippery slope and into LordVoldemort's service. But we're not so sure…
也许分院帽是想通过把彼得·佩蒂格鲁放在格兰芬多而不是斯莱特林来改变他的命运?毕竟,在霍格沃茨的所有学院中,斯莱特林以食死徒数量最多而自豪。一个像麦格一样的学院,分类帽显然发现分类虫尾巴很困难。但我们不禁觉得,这一次分类帽走错了方向。假装自己死了,像只老鼠一样躲了12年,这似乎比勇敢更狡猾。也许分类帽会争辩说,恐惧可以战胜任何人,有时甚至可以战胜格兰芬多,正是这种恐惧使彼得·佩蒂格鲁下了山坡,为伏地魔效劳。但我们不太确定…
"There's no need to tell me I'm notbrave enough to be in Gryffindor"
"没必要告诉我我不够勇敢去格兰芬多"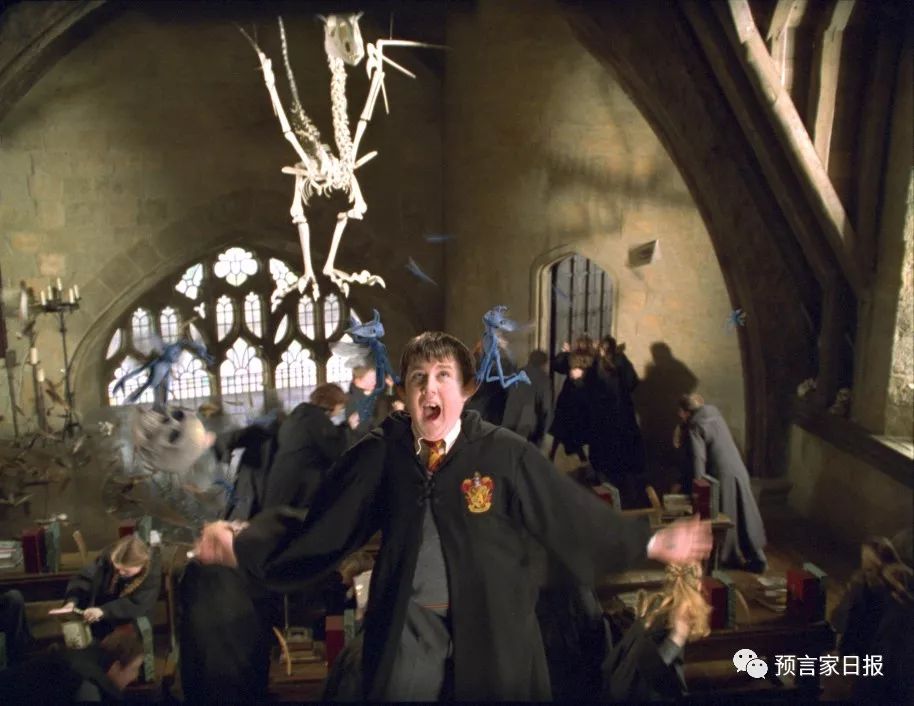 The Sorting Hat never admits that its finaldecision is wrong, but it does umm and ahhh in students' ears while itdeliberates. And the longer the student is left sitting on the stool, the morelikely they are to doubt the Sorting Hat's eventual decision. In Harry Potter'scase, the Sorting Hat's indecision stayed with him for years afterwards,despite it respecting his desperate plea of 'Not Slytherin, not Slytherin'. InHarry Potter and the Chamber of Secrets, it took Harry pulling the sword ofGodric Gryffindor out of the Sorting Hat, to allay his concerns that he shouldhave been a Slytherin.
分院帽从不承认它的最终决定是错误的,但它在学生们的耳边却在思考。学生坐在凳子上的时间越长,他们就越有可能怀疑分院帽的最终决定。比如哈利·波特,分类帽的优柔寡断在他身上持续了多年,尽管它尊重了他绝望的请求"不是斯莱特林,不是斯莱特林"。在《哈利波特与密室》中,哈利把戈德里克·格兰芬多的剑从分类帽中拔出来,以减轻它对自己应该是斯莱特林的担忧。
Although the Sorting Hat respected Harry'schoice, it wasn't so kind to Neville Longbottom; it was determined to place himin Gryffindor, despite him asking for Hufflepuff. Throughout his first yearNeville was plagued with doubts, at one point choking out: 'There's no need totell me I'm not brave enough to be in Gryffindor'. We hope that when Dumbledoreexplained that 'there are all kinds of courage' Neville felt more at home. Andif he didn't, we reckon killing a giant snake with Gryffindor's sword probablydid the trick.
尽管分类帽尊重哈利的选择,但对纳威·隆巴顿却不太好;尽管他要求去赫奇帕奇,但它还是决定把他放在格兰芬多。整个第一年,纳威都充满了怀疑,有一次他哽咽着说:"没必要告诉我,我没有勇气去格兰芬多。"我们希望当邓布利多解释说"有各种各样的勇气"时,纳威感到更自在。如果他没有,我们认为用格兰芬多的剑杀死一条巨蛇可能起到了作用。
Albus Severus Potter was a different caseentirely. Before he even arrived at Hogwarts he was terrified that he would beSorted into Slytherin. And then, his worst fear came true. The whispers filledthe Great Hall just like they had when his father arrived all those yearsbefore. This time though, it was with shock rather than excitement – shock thatHarry Potter and Ginny Weasley's son had been Sorted into Slytherin rather thanGryffindor. Side-note: never let it be said that the Sorting Hat bows to peerpressure or celebrity. We might have expected Albus to struggle with theSorting Hat's decision, and he did at first. But it soon turned out thatSlytherin was exactly where he was supposed to be.
阿不斯·西弗勒斯·波特完全是另一回事。在他到达霍格沃茨之前,他害怕自己会被归入斯莱特林。然后,他最可怕的恐惧变成了现实。大会堂里充满了窃窃私语,就像他父亲多年前到达时那样。不过,这一次,哈利波特和金妮·韦斯莱的儿子被分为斯莱特林而不是格兰芬多,这是震惊而不是兴奋。旁注:千万别让人说分类帽会屈服于同龄人的压力或名人。我们可能以为阿不思会为分类帽的决定而挣扎,虽然他一开始就这么做了,但很快就发现斯莱特林正是他该去的地方。
"And you all know the score:/I sortyou into houses/ Because that is what I'm for"
"你们都了解情况/我把你们分到学院里/因为这就是我的目的"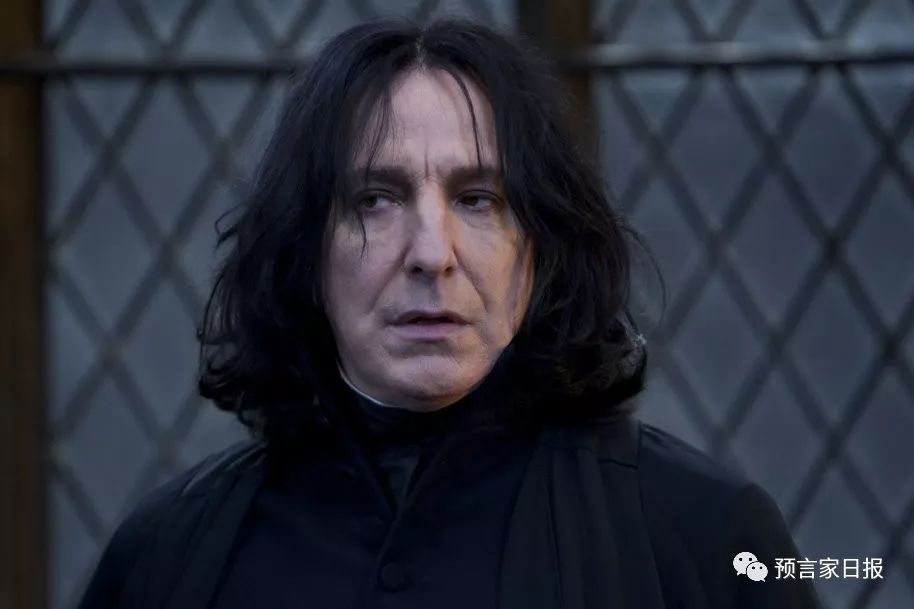 True. It's the Sorting Hat's job to sort,but it's our job to mull over its decisions. And we too have some doubts.
是的。分院是分院帽的工作,但我们的工作是仔细考虑它的决定。但我们也有疑问。
Let's start with Gilderoy Lockhart.Apparently little Lockhart had above-average intelligence when he arrived atHogwarts and as we know he turned out to have a real talent for Memory Charms.But surely a true Ravenclaw wouldn't have needed to modify the memories of moreknowledgeable and daring witches and wizards? And they certainly would havebeen able to sort out a few pesky Cornish Pixies? Then there's his ambition forfame, which was evident even at school, where he once created 'an illuminatedprojection of his own face which he would send skywards in imitation of theDark Mark'. We're sure that made him lots of friends...
让我们从吉尔德罗伊·洛克哈特开始。显然,小洛克哈特到达霍格沃茨时的智商超过了平均水平,而且据我们所知,他在记忆魅力方面有着真正的天赋。但一个真正的拉文克劳就不需要去改变那些更有知识和胆识的巫师和巫师的记忆了吗?他们肯定能分辨出一些讨厌的科尼什妖精吗?然后是他的成名野心,甚至在学校也很明显,他曾经在那里创造了一个"他自己脸上的发光投影,他会模仿黑暗的印记把它送上天空"。我们确信这让他交了很多朋友…
With all of this taken into account, we'ddare to say that Lockhart showed far more cunning and ambition than he ever didwit and wisdom. Perhaps Lockhart wouldn't have felt the need to prove himselfso much if he'd ended up in a house better known for these traits, likeSlytherin.
考虑到所有这些,我们敢说,洛克哈特表现出比以往任何时候都要聪明和智慧的狡猾和野心。如果洛克哈特最终分进了一个以这些特点闻名的学院,比如斯莱特林,也许他不会觉得有必要证明自己这么多。
We need to talk about Severus Snape. Surelynot? We hear you cry. Yes – Snape was Head of Slytherin. Yes – Snape had aburning ambition to be the Defence Against the Dark Arts teacher at Hogwarts.Yes – he was king of all things cunning in his role as double agent to bothDumbledore and the Dark Lord. But are these what made up the very core ofSeverus Snape? Without Lily Evans entering his life we might have said yes.Snape's love for Lily gave him a defining characteristic of another Hogwartshouse: Loyalty. This was his essential driving force, it even infiltrated hismagic and showed up in his Patronus. His love for Lily, and his loyalty to herabove ambition, above self-preservation, was – as Dumbledore puts it – the bestof Snape. Would Hufflepuff have been a better fit?
我们得谈谈西弗勒斯·斯内普。当然不是吗?我们听到你哭。是的——斯内普是斯莱特林的头儿。是的——斯内普雄心勃勃地想成为霍格沃茨的黑魔法防御老师。是的,他在邓布利多和黑魔王的双重间谍角色中,是万物之王。但这些是西弗勒斯·斯内普的核心吗?如果没有莉莉·伊万斯进入他的生活,我们可能会答应。斯内普对莉莉的爱给了他另一个霍格沃茨学院的典型特征:忠诚。这是他最重要的动力,它甚至渗透到他的魔法中,出现在他的守护神身上。正如邓布利多所说,他对莉莉的爱,以及对她超越野心、超越自我保护的忠诚,是斯内普的最佳选择。赫奇帕奇会更合适吗?
Don't misunderstand us, Luna Lovegood is anexcellent Ravenclaw. She shared a lot of Luna-style wisdom with Harry duringher time at Hogwarts, in particular reminding him that the ones who leave usare never truly lost behind the Veil, as well as demonstrating a gift forlogical thinking. We're not sure we could come up with an answer as to whetherthe Phoenix or the flame came first under such immense pressure. And it musthave taken some seriously impressive magic to make her Gryffindor lion hat roarso realistically. But Luna's loyalty and kindness – key Hufflepuff traits –really did know no bounds. Luna insisted on coming to the Ministry to help herfellow DA members – it was her idea to ride the Thestrals. And Luna was one ofonly two members of the DA who were loyal enough to answer the call of thecharmed Galleons the night Malfoy let the Death Eaters into Hogwarts.
别误会我们,卢娜·洛夫古德是个出色的拉文克劳。在霍格沃茨期间,她与哈利分享了许多卢娜式的智慧,特别提醒哈利,离开我们的人永远不会真正迷失在面纱后面,同时也展示了逻辑思维的天赋。我们不确定我们是否能想出一个答案,关于凤凰号或火焰是在如此巨大的压力下最先出现的。一定是用了一些令人印象深刻的魔法让她的格兰芬多狮子帽如此逼真地咆哮。但是卢娜的忠诚和善良——关键的赫奇帕奇特征——真的没有界限。卢娜坚持要到牧师那里来帮助她的同盟们——这是她骑火车的主意。在马尔福让食死徒们进入霍格沃茨的那晚,只有两个同盟忠诚地响应魔法加隆的召唤,卢娜是其中之一。
Where all these doubts take us, we suppose,is to somewhere more certain: we, like the characters in the wizarding world,are all made up of a mixture of cunning, curiosity, courage, kindness and awhole lot more. Perhaps the Sorting Hat shows witches and wizards the traitsmost dominant in them already, or perhaps the Hat Sorts to encourage traitsthat thus far have lain dormant? We can never really know, but as Dumbledoresagely said: 'It is our choices, Harry, that show what we truly are, far morethan our abilities.'
我们认为,所有这些疑虑带我们到了一个更为确定的地方:我们就像魔法世界里的人物一样,都是由狡猾、好奇、勇气、善良和其他许多因素混合而成的。也许这顶分类帽向巫师展示了巫师和巫师已经具有的最主要的特征,或者这顶帽子的分院鼓励了迄今为止潜伏的特征?我们永远不可能真正知道,但正如邓布利多明智地说:"哈利,是我们的选择显示了我们的真实身份,远远超过了我们的能力。"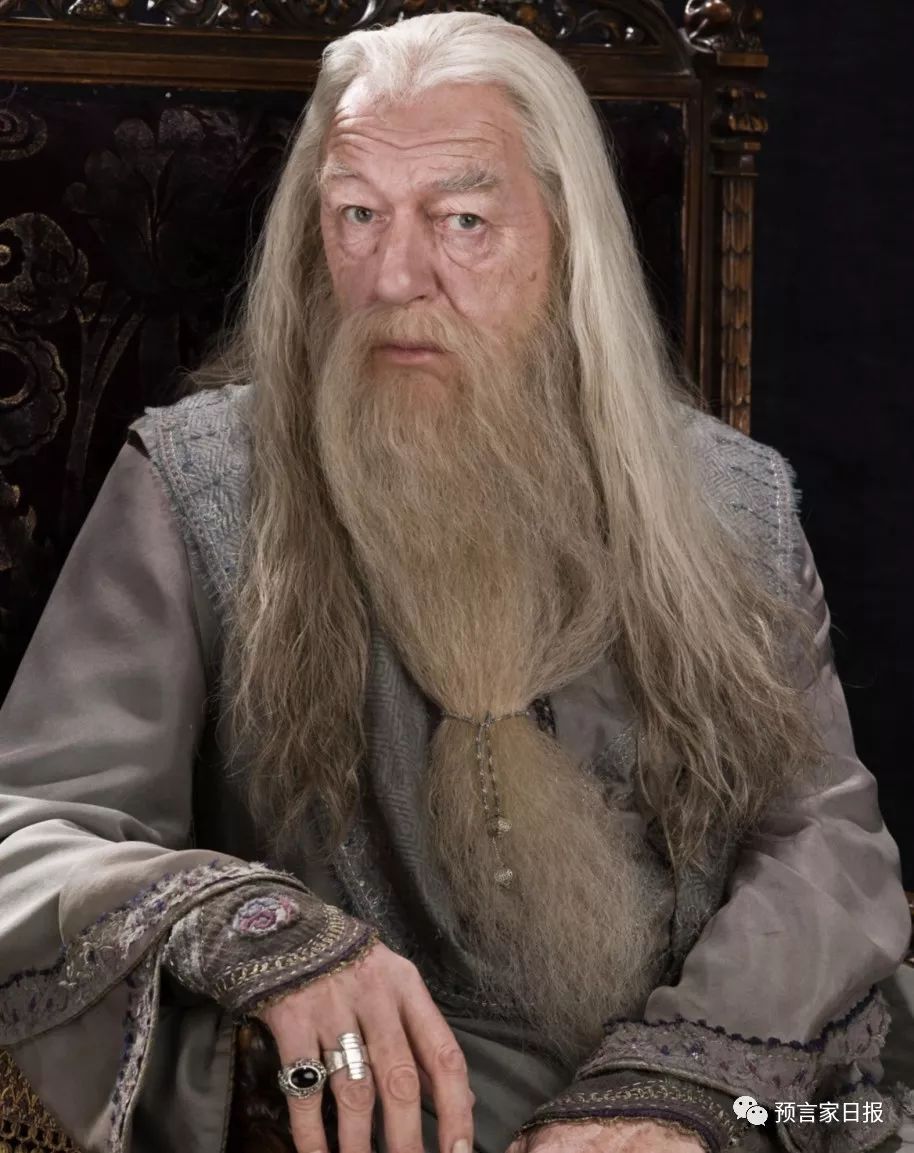 Have you tried our official SortingCeremony to discover where you truly belong? It's available on our newWizarding World app. Don't worry if you were previously sorted into a Hogwartshouse, you have the choice to keep it if you're unhappy with the Sorting Hat'schoice, just like Harry.
你有没有试过我们的正式分院仪式来发现你真正的归属?它可以在我们的新巫师世界应用程序上使用。如果你之前被分到霍格沃茨的学院里,不用担心,如果你对分类帽子的选择不满意,你可以选择保留它,就像哈利一样。
Written by:The Wizarding World Team
译者:小初初
出品:预言家日报2020翻译部
编辑:社长(微信号:1915207080)