What the Mirror of Erised can tell us about the Boy Who Lived
从厄里斯魔镜看"大难不死的男孩"
Harry Potter encounters the Mirror of Erised twice in his first year at Hogwarts. And although it reflects one's deepest desires, the mirror also reveals much more about Harry's character and the wizard he will later become…
哈利•波特在霍格沃茨读一年级的时候曾两次邂逅厄里斯魔镜,尽管它反映的是一个人内心深处最强烈的渴望,魔镜同时也体现了哈利的性格以及他将要成为的那种巫师……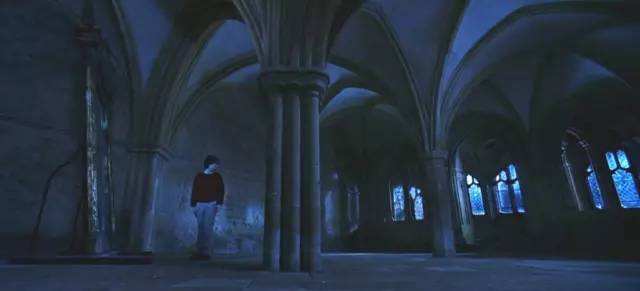 Beware! This article contains spoilers for the entire Harry Potter series, so we wouldn't advise reading it until you've read all seven books...
剧透预警⚠️如果您没有读完HP整个系列,我们不建议您往下看……
What does Harry see in the Mirror of Erised? Unlike his friend Ron, he doesn't see a successful future, but an unreachable past. In the mirror, Harry encounters the Potter family for the first time in his life. Most prominently he sees his mother and father smiling down at him and it is this that is 'nothing more or less than the deepest, most desperate desire' of young Harry's heart.
哈利在厄里斯魔镜里看见了什么呢?跟他的朋友罗恩不同,他并没有看见一个成功的未来,而是一个不能到达的过去。在镜子里,哈利第一次看到了波特家族成员。更重要的是,他看见他的父母朝他微笑,而这正恰恰是小哈利内心深处最强烈的渴望。
This fundamental part of Harry Potter – this longing for a real family – reveals a lot about his experiences up until this point. Though, as readers, we've met the Dursleys, perhaps we don't truly understand the extent of what they haven't given Harry until he stands in front of the mirror. He's never seen a photograph of a single member of his family before – not even his parents' faces. Their smiles remind us how Aunt Petunia and Uncle Vernon have treated him with utter contempt and pure dislike. The juxtaposition between the family Harry wishes he has, and the one he ended up with in Privet Drive is stark, and shines a light on the lonely and loveless childhood Harry has endured before arriving at Hogwarts. Harry has never pined for material things – he was never going to get them living with the Dursleys anyway – what he wants, most desperately, is a family that loves him. Something that his aunt, uncle and cousin could have given him, but chose not to.
哈利性格中最基础的部分——对一个真正的家的渴望——在此之前他的经历中有所暗示。尽管身为读者,我们已经见识过德思礼一家,但也许直到哈利站在魔镜前,我们才真正明白德思礼们给予他的"家的感觉"已经少到何种程度——他之前从未见过是哪怕是一张他的家人的照片——甚至他父母的脸。他的家人的笑脸让我们想起了佩妮姨妈和弗农姨父是如果对他不屑一顾、厌恶至极的。哈利对家的渴望与他在女贞路的遭遇形成了鲜明的对比,这让哈利在进入霍格沃茨之前孤独而缺爱的童年显得格外突出。哈利从不追求物质上的东西——他从未想过把他的财富拿出来跟德思礼一起生活——他最希望的是家人的爱。那是他的姨妈、姨父和表哥本可以给他的,但他们选择了吝啬。
We also see this desire for family reflected in Harry's actions in the future. Once Harry finds out the truth about Sirius Black – particularly that he was his godfather and his father's friend – he can do nothing wrong in Harry's eyes. The affection between them is almost instantaneous, and by the summer holidays after Harry Potter and the Prisoner of Azkaban, it is Sirius that Harry chooses to write to about his scar hurting, rather than Ron or Hermione. And when Harry loses Sirius… the renewed grief is unbearable. The importance of family to Harry is also perhaps why he loves his summers at the Burrow so much. Molly and Arthur love Harry like a son – indeed when Sirius reminds Molly during an argument that Harry is not, in fact, one of her own, she replies: 'He's as good as'. No doubt Harry feels a closeness to Mr and Mrs Weasley that fills the family-shaped hole that the vision in the Mirror of Erised revealed.
哈利对家的渴望也反映在在他之后的行为中。哈利一知道关于小天狼星的真相——特别是小天狼星是他的教父和他父亲的朋友——小天狼星在他眼里就是一个永远都不会犯错的人。他们之间的爱几乎是瞬间的:哈利三年级的那个暑假,当他伤疤疼的时候,他选择了写信给小天狼星,而不是罗恩和赫敏;当他失去了小天狼星的时候……再次袭来的悲痛让人难以忍受。家庭对哈利的重要性或许也是他如此喜欢在陋居度过暑假的原因。莫丽和亚瑟像爱自己的儿子一样爱着哈利——确实是这样——一次吵架中小天狼星提醒莫丽哈利并不是她的儿子,她回答说:"他跟她的儿子没什么不同"。怪不得哈利对填补了他的家庭——在厄里斯魔镜中展现出来的——韦斯莱夫妇如此亲近。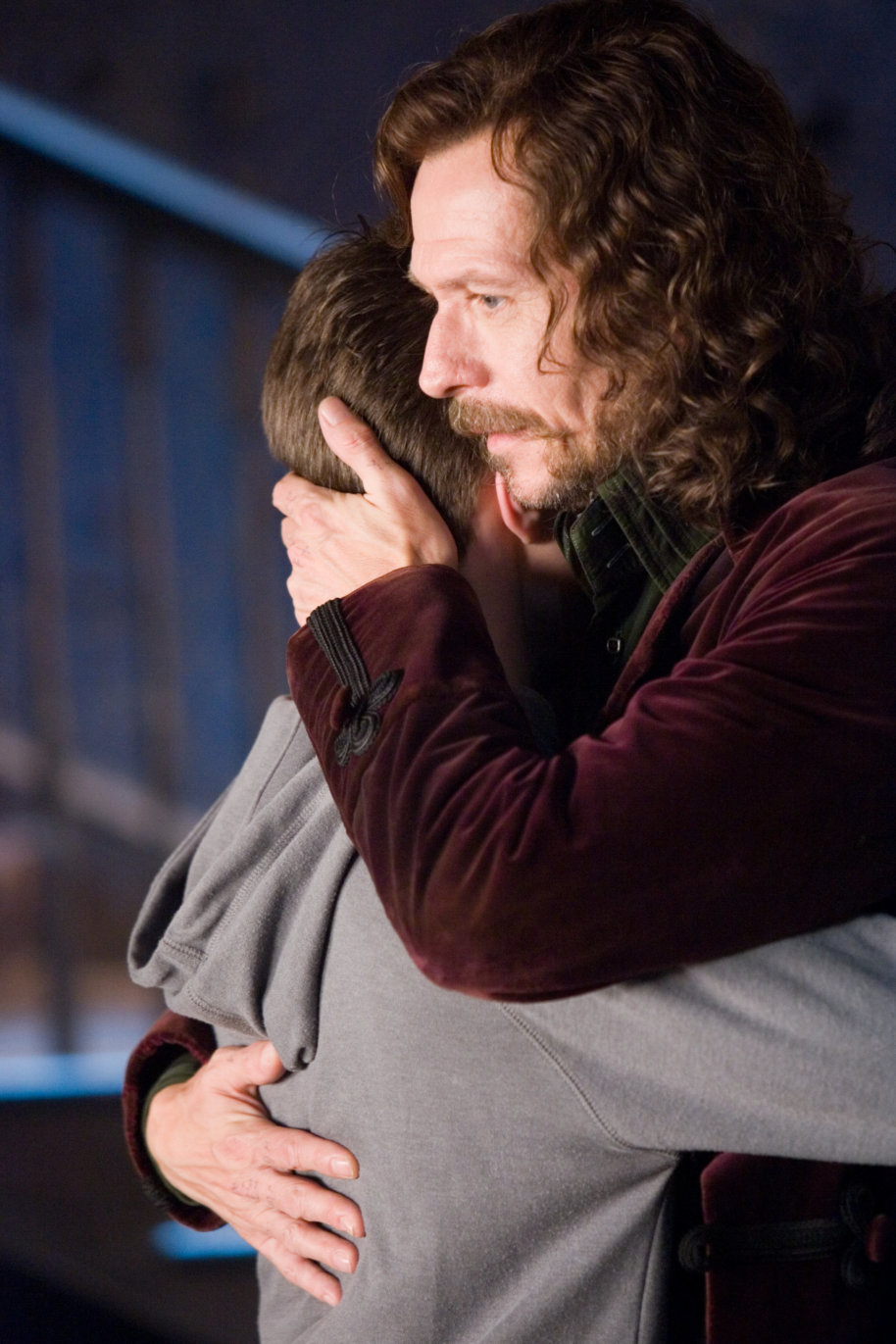 After Harry first discovers the mirror in Chapter Twelve of Harry Potter and the Philosopher's/Sorcerer's Stone, he becomes obsessed with going back to it night after night. And this obsession – though we can hardly blame him for wanting to spend time with the family he never knew – becomes all-consuming. He won't play chess; he won't visit Hagrid; and he certainly won't listen to Ron trying to stop him getting back in front of the mirror. This early sign that Harry is prone to obsessive behaviour is important to note.
魔法石第十二章哈利第一次发现了这面镜子后,他每个晚上都沉溺于此。而这种痴迷——尽管我们不能因他想见他从不知道的家人而指责他——花掉了他所有的时间。他不再下棋;他不再探望海格;他当然也不再听从罗恩不让他去找魔镜的劝告。这种哈利过度痴迷于某种东西的倾向的信号在此被提及显得十分重要。
As Harry gets older this part of his nature shows itself time and time again – with varying consequences. His hunches, which often turn into obsessions, can be vital in the fight against Lord Voldemort, but can also be a hinderance. In Philosopher's Stone itself, Harry is preoccupied with the idea that it is Snape who is trying to steal the stone, which leads to a kind of blindness only being face to face with the truth can dispel. In Harry Potter and the Chamber of Secrets, he becomes fixated with finding out about Riddle's diary: 'even though he knew the diary was blank, he kept absent-mindedly picking it up and turning the pages, as though it was a story he wanted to finish'. In Harry Potter and the Order of the Phoenix, the door to the Department of Mysteries haunts his dreams over and over again. In Harry Potter and the Half-Blood Prince, his obsession with Draco Malfoy means that his friends are protected with Felix Felicis the night Draco finally succeeds in his plan. But it also alienates Harry from his friends for much of the school year and leaves him brooding and pawing over the Marauder's Map alone.
随着哈利长大,他这一本性一次一次地展露——每次都有不同的结果。那些他常常执着的的直觉,在对抗伏地魔的战争中很重要,但有时也是一种阻碍。在魔法石一书中,哈利坚持认为斯内普想偷魔法石,这让他陷入了一种只有直面真相才能消除的盲目。在密室一书中他专注于寻找里德尔的日记的真相,"尽管他知道这本日记是空白的,他仍然在走神——想着打开它,就像那是一个他想完成的故事"。在《哈利波特与凤凰社》中,神秘事务司的门不停地在他梦境中缠绕。在《哈利波特与混血王子》中,德拉科最终实现他的计划那晚,他对德拉科•马尔福的执着让他的朋友们得以受福灵剂的保护。但这也让哈利在学校生活的大部分时间里与他的朋友们格格不入,让他独自沉迷于探索劫道者地图。
Harry's episode with the Mirror of Erised also reveals a tendency to seek out solitude. This is the first time Harry pushes Ron – his best friend – away. He finds the mirror alone because he wants to adventure wearing his father's cloak on his own. Harry sometimes finds it difficult to share or even express the burdens he feels – the burdens that come with being orphaned by Lord Voldemort. When he is determined to save the Philosopher's Stone, Harry initially assumes he's going alone. And still, even after six years of adventures together, Harry tries to separate himself from Ron and Hermione when it comes to hunting down Horcruxes: 'No –' said Harry quickly; he had not counted on this, he had meant them to understand that he was undertaking this most dangerous journey alone'. Luckily Ron and Hermione know him well enough by this point that they understand – and then as good friends often do – tell him he's being ridiculous.
哈利与厄里斯魔镜的经历同时体现了他独居的倾向。那是第一次哈利不愿意跟罗恩——他最好的朋友——在一起。他独自寻找镜子,因为他想自己使用他父亲的遗物。哈利有时候觉得很难去分享甚至是表达他所承担的感情——那是伏地魔把他变成孤儿之后带来的。当他决定去拯救魔法石时,他一开始想要一个人去。而尽管哈利与罗恩和赫敏共同经历了六年的冒险,当他要去寻找魂器的时候,他仍然不想让他们扯上关系。"'不——'哈利快速地说;他从未想过这个问题,他曾希望他们能明白他正独自面临着最危险的历程"。幸运的是,罗恩和赫敏对这种情况十分了解——而就像好朋友通常会做的那样——告诉他这样(让哈利一个人去)实在是太可笑了。
The final and most important aspect of Harry's character that his second encounter with the Mirror of Erised tells us, is that he lacks a thirst for power. Faced with his reflection with the Philosopher's Stone, it enters his pocket – as Dumbledore tells us – because he 'wanted to find the Stone – find it, but not use it'.
哈利第二次邂逅厄里斯魔镜的经历告诉我们他最后而最重要的一个性格——那就是他没有对权力的渴望。当他面对他在厄里斯魔镜里的映像时,魔法石掉进了他的口袋——就像邓布利多告诉我们的一样——因为他"想要找到那块石头——仅仅是找到它,而不是使用它。"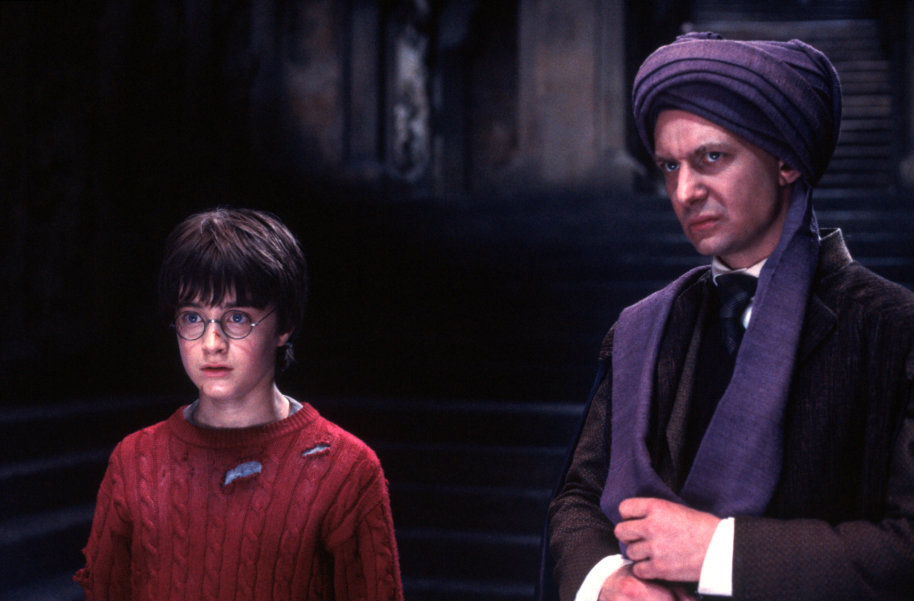 It is, we are led to believe, a rare witch or wizard who could ignore the powerful attraction of the Elixir of Life. And this part of Harry plays an enormously important role in his eventual vanquishing of Lord Voldemort. Harry unites the Deathly Hallows but not so as to use them – no – but to defeat one of the darkest wizards of all time. And when he's done, what does he do? He ends the cycle. He puts the Elder Wand to rest. 'Maybe a man in a million could unite the Hallows, Harry', Dumbledore tells him. Perhaps that is what the Mirror of Erised tells us about the Boy Who Lived – he is one unique wizard with a Gryffindor heart of gold.
这让我们相信他是一个罕见的不在乎长生不老的巫师。而哈利性格中的这部分在他与伏地魔最终的决斗中起了极其重要的作用。哈利凑齐了死亡圣器但并不是为了使用它们——而是为了打败有史以来最邪恶的巫师。而当他完成了这一切,他做了什么呢?他终结了这个循环,他扔掉了老魔杖,"或许有一个万里挑一的人会集齐死亡圣器"邓布利多告诉他。
或许这就是我们从厄里斯魔镜中看到的哈利——一个有着格兰芬多精神的独特的巫师。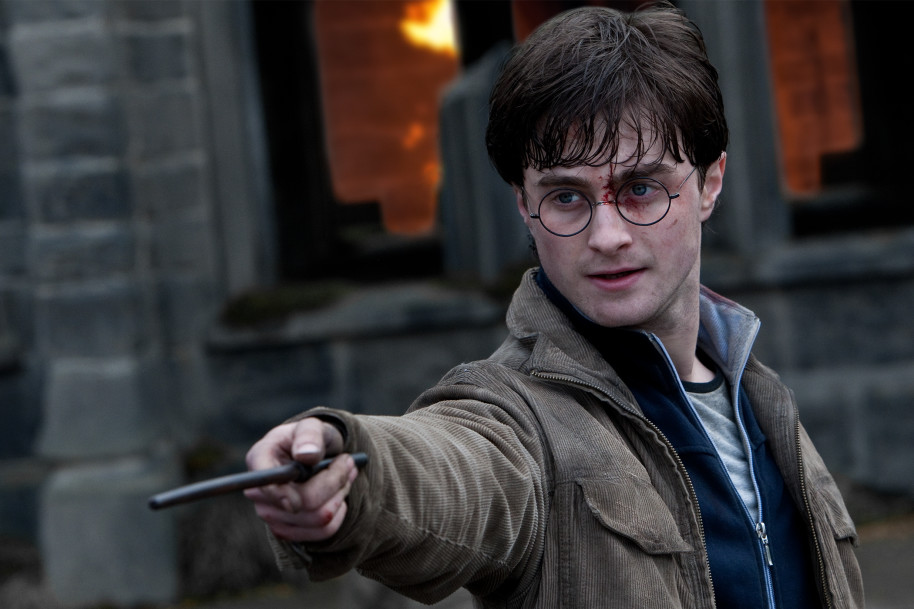 来源:pottermore(The Wizarding World Team)
译:ALL